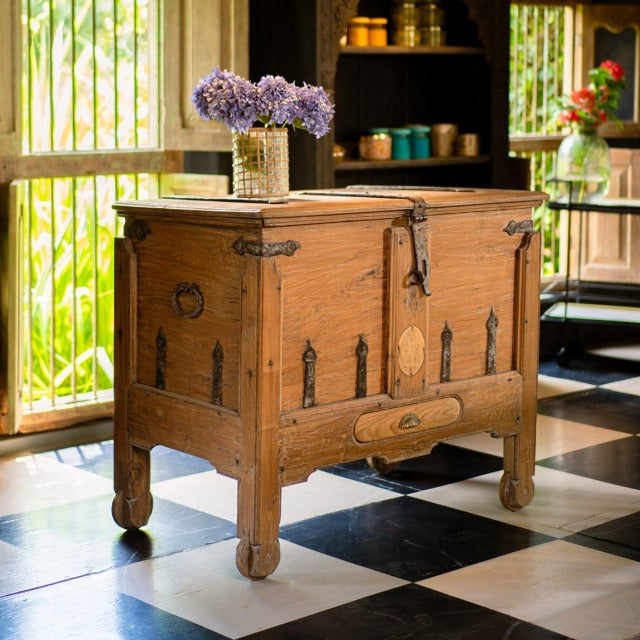 Our Goa chest made of solid wood with iron fittings, is what a treasure chest would look like if there was one! Big, beautiful and strong, this is ideal for holiday homes, farmhouses and large spaces.
Our pieces are original, unique, and handmade. Imperfections and variations are part of the character so please satisfy yourself before making a purchase. 

This is a single piece only which makes you the sole owner of the design!
Material: Wood with Iron